Clinical Supervisor | Boise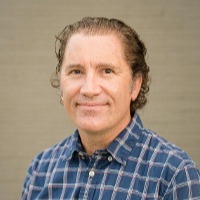 As a Clinical Supervisor at Idaho Youth Ranch, I believe that communication is key. I value an active dialogue between participants to identify patterns and explore how they can make positive changes.
My approach to therapy involves both a directive and nondirective style, which means that I believe that concerns often occur within the nature of relationships and the context of one's environment.
Because of this, I work with my clients to explore their individual and family resources—such as strengths, resiliency, and hope—which can help produce positive change. I also believe that respect for each members' wishes is essential to a successful process, and that therapeutic goals are most productive when all parties involved can come to a common understanding.
I became a Licensed Professional Counselor in 2012 and have been a Licensed Clinical Professional Counselor since 2016. I received my master's degree in mental health counseling from Capella University.
I specialize in a variety of fields—including Parent-Child Interaction Therapy (PCIT). I am also a certified brain injury specialist and previously served as President of the Brain Injury Alliance of Idaho. Additionally, I work directly with the American Red Cross, where I not only help members of the armed forces with the stress of deployment but am a disaster mental health counselor. I provided my services during Hurricane Harvey in 2017 and Hurricane Florence in 2018.
Outside of work, I can be found running one of the countless trails in the beautiful Boise foothills, or catching a baseball game—I've been a loyal fan of the New York Yankees since 1986! As a graduate of Boise State (and a former member of their cross-country, track, and rugby teams), I also never miss a Broncos game.
Get In Touch with Justin:
Location: Boise Outpatient
Telephone: 208-947-0863
Email: gethelp@youthranch.org