Bringing Idaho's Kids Home
Every year, over 120 Idaho kids are sent out of state for residential care because there is nowhere in Idaho for them to go. It's time to bring them home.
Idaho's kids need your help. Your support will provide Idaho's kids best-in-class, long-term residential care to transform childhood trauma into hope, healing, and resilience.
120

kids
Every year, Idaho sends about 120 kids on Medicaid out of state for long-term residential care, creating compound trauma and reducing their likelihood for lifelong success. They need your help today!
Idaho's kids are struggling, but you can help!
Childhood Trauma in Idaho
Idaho has one of the highest instances of Adverse Childhood Experiences (ACEs) in the United States. In fact, kids from only 5 other states have higher rates of trauma.
Today, Idaho's kids are forced to cope with adversity, loss, assault, abuse, and neglect by being sent away from their friends, family, and loved ones to out-of-state facilities.
Idaho's Kids Need Your Help
Idaho has one of the highest rates of trauma in the United States.
1 in 4 Idaho high school girls (23.2%) experienced sexual violence. 2
1 in 8 Idaho children lives with someone struggling with mental illness or substance abuse. 1
1 in 10 Idaho kids has at least one parent who has served time in jail. 1
1 in 13 Idaho children has witnessed domestic violence. 1
2 in 5 Idaho high school students experience signs of depression. 2
1 in 5 Idaho high school students considered suicide. 2
1 in 10 Idaho high school students attempted suicide.

National Survey of Children's Health, U.S. Department of Health and Human Services, Health Resources and Services Administration (HRSA), Maternal and Child Health Bureau (MCHB), 2018-2019
Center for Disease Control, Youth Risk Behavior Survey, Idaho, 2019
The Idaho Youth Ranch Center for Healing & Resilience
In this healing, 258-acre rural setting we envision a number of facilities to support the physical, emotional, and educational needs of the children and teens who come with the unique challenges of overcoming early childhood trauma.
Youth will be supported with 24-hour nursing, psychiatric care, proven therapeutic treatment models, and a year-round school. Designed and modeled after leading national facilities, the center will include medication reduction, nutrition, and physical fitness in a secure environment with 24-hour supervision. All of this care is in support of one goal: helping kids heal and return to their families and communities in a safe and supported manner.
Your help will create a place of hope for generations of Idahoans to come. Your gift today will help young people who have known loss, adversity, and trauma find safety and hope at the Idaho Youth Ranch Residential Center for Healing & Resilience.
"We love Idaho, and we believe in taking care of our own. Idaho's most vulnerable kids should not be sent to other states for the help they need. It's time to support their families, help them heal here in Idaho, and allow all our children to live up to their God-given potential."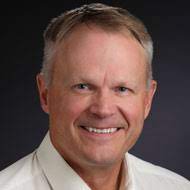 Thank you to everyone who is supporting a more promising future for Idaho's kids.
Robert & Beth Rebholtz
Campaign Co-Chairs, Boise
Mark & Jen Miller
Campaign Co-Chairs, Boise
Cliff & Donna Findlay
Honorary Campaign Co-Chairs, CDA
Jim Eckhardt
Honorary Campaign Co-Chair, Weiser
Bill & Bernie Daniels
Honorary Campaign Co-Chairs, Boise
Andy Scoggin
Boise
Denise (Dee Dee) Smith
Boise
John Grizzaffi
Boise
Josh & Samantha Tyree
Boise
Leroy Custer
Boise
Todd Cranney
Boise
Peter & Julie Oliver
Boise
Tommy Ahlquist
Boise
Brian Scott
Capital Campaign Advisor, Boise