Working with horses has been a proven method of emotional recovery and one of the unique services offered by Idaho Youth Ranch.
Kids who act out often react from deep pain or anger they don't understand and can't explain. Dark memories can be frightening to deal with. And for abused or neglected kids, trusting anyone—especially an adult—is too great of a risk. They've learned to protect themselves by shutting out people who try to reach them. It can be tough for a clinician to help a child who can't or won't talk about their feelings.
That's where horses come in. There is an intuitive connection between animals and children. The experience of interacting with a horse—a sympathetic, gentle giant who doesn't lie, doesn't judge, sees through pretense, and communicates without words—can be powerfully transformative. At Idaho Youth Ranch, we've seen how time spent with horses has helped hundreds of at-risk kids through a special treatment model called Equine Assisted Psychotherapy (EAP).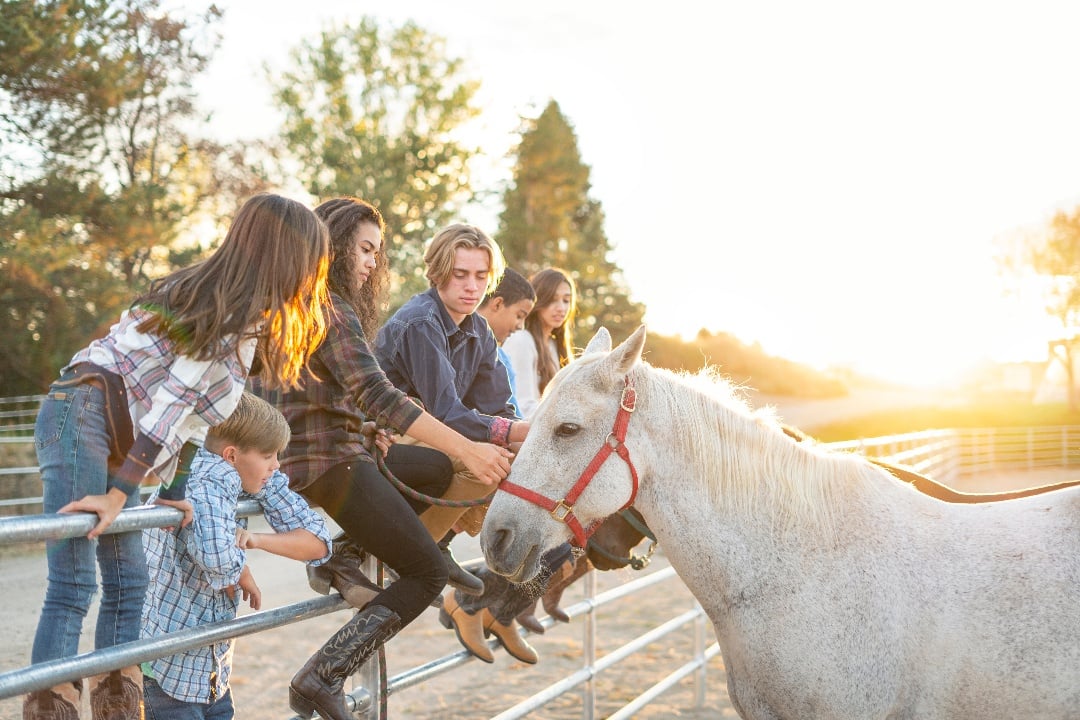 In EAP, the horse is considered an integral member of the treatment team, along with an equine specialist (professional horse person) and an equine mental health specialist (a licensed counselor trained and certified in EAP). According to the EAGALA training manual, "EAP is about the horse doing the work of effecting change in people's lives. It is about the relationship between horse and client." The therapist's role is to facilitate that relationship and structure the session to address the issues the client is struggling with.
At Idaho Youth Ranch, Equine Therapy is available to children and families who participate in any of our programs and services, not only kids in residential care. That includes family therapy, group and individual counseling, short-term crisis relief, and even adoption services. We offer group and individual sessions of Equine Therapy. We also accept Medicaid.
Idaho Youth Ranch is proud to use the EAGALA Equine Therapy to serve Idaho's most vulnerable youth.
Since 1953, Idaho Youth Ranch has been a beacon of hope for struggling kids and their families. Many know our name, but few understand the wide variety of ways we serve young people.
Our approach is designed to meet young people where they are to nurture hope, healing, and resilience. Click an option to learn more.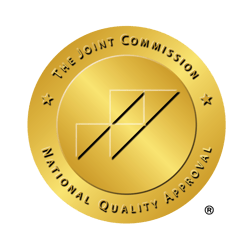 Idaho Youth Ranch has earned The Joint Commission's Gold Seal of Approval® for its outpatient counseling & therapy centers – including equine therapy, Hays House youth shelter, and adoptions program.
Accreditation by demonstrating continuous compliance with its performance standards. The Gold Seal is a symbol of quality that reflects a health care organization's commitment to providing safe and quality patient care.