Welcome to Idaho Youth Ranch Hays House
You Are Not Alone
When hope seems lost, we leave a light on. Hays House is here for kids, ages 9 to17, who are runaways, homeless, victims of abuse or neglect, or just need a safe place. We are the Treasure Valley's only 24/7 shelter for runaway or homeless youth, but we're also a lot more than that. If you, or someone you know, needs a place to stay, then we are here to help - no judgment, no pressure.
Find a safe place to land
Whether you need a place to crash, a meal, a hot shower, or just a place to catch your breath, Idaho Youth Ranch Hays House is here for you. We work with young people, ages 9 to 17, to provide a safe space.
Even if you don't want to stay the night, drop-in services are also available if you just want to stop by for a free hot meal, shower, do your laundry, or just relax in a safe space - no strings attached.
We also provide respite care, which means we can help if you might just need a couple of days to take some space from your family. We get it, sometimes you just need a break.
We've got cozy beds, fun things to do (arcade games, awesome outings, and great food), plus we have a very lovable dog.
Take a virtual tour of Hays House
Emergency Help Line
The only helpline for Treasure Valley kids that is on-call and available 24 hours a day, seven days a week. Call 208-322-2308.
You can also drop by Idaho Youth Ranch Hays House anytime. We're located at 7221 Poplar St, Boise, ID 83704.

Idaho Youth Ranch Hays House is a Safe Place
If you are having problems at home, suffering from abuse or neglect, lost or in some dangerous situation, with a drunk or unsafe driver, or just need to talk about a problem, the nearest Safe Place site can connect you directly with resources to help. To find a Safe Place site, just look for the yellow and black diamond-shaped signs on local businesses, schools, fire stations, and more. Let an employee know you need help and they'll get you connected with help right away. Learn more about Safe Place.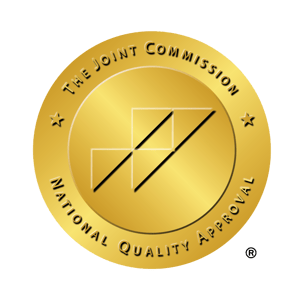 Idaho Youth Ranch has earned The Joint Commission's Gold Seal of Approval® for its outpatient counseling & therapy centers – including equine therapy, Hays House youth shelter, and adoptions program. Accreditation by demonstrating continuous compliance with its performance standards. The Gold Seal is a symbol of quality that reflects a health care organization's commitment to providing safe and quality patient care.