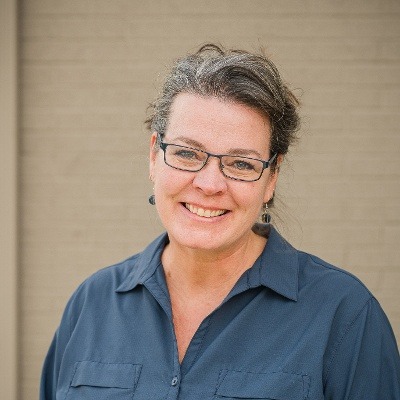 As a Family Therapist at Idaho Youth Ranch, I help our clients and their families draw on their resources to find solutions to their situations. I firmly believe that all individuals can change their circumstances once they are made aware of the strengths that they possess.
I also believe that positive communication is vital in all relationships. Through my work, I help families learn to improve their communication skills with one another. Using a solution-focused approach, I aim to help clients find ways to overcome their struggles and live the lives that they truly desire.
Working with young people has been a passion throughout my career. Prior to becoming a Licensed Marriage and Family Therapist in 2015, I spent several years teaching high school in the Idaho public school system.
I hold a master's degree in marriage and family therapy from Capella University of Minneapolis, and received my B.A. in English education. I also have advanced training in Dialectical Behavioral Therapy (DBT), Trauma-Focused Cognitive Behavioral Therapy (TF-CBT), and Eye Movement Desensitization and Reprocessing therapy (EMDR).
When I am not at work, I am savoring time with my family, including my four beautiful children. I also love playing volleyball, walking through our beautiful city of Boise, cooking, and handicrafts (knitting, crocheting, and quilting).
Get In Touch with Lovena:
Location: Boise Outpatient
Telephone: 208-947-0863
Email: gethelp@youthranch.org