Equine Therapist | Caldwell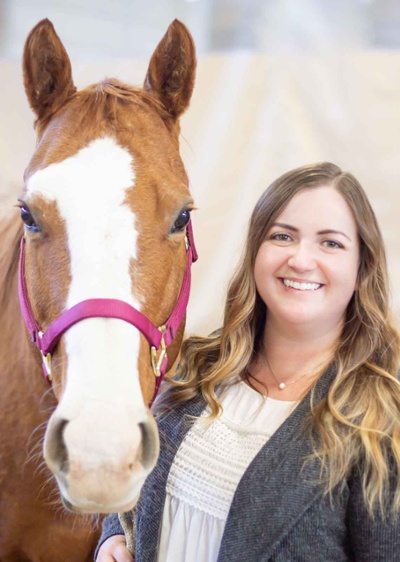 As an equine therapist at Idaho Youth Ranch, I offer a warm, friendly, and calming presence that allows the kids and families I work with to feel safe, welcomed, and comfortable.
I see every client as a unique individual with their own distinct strengths, and my approach to therapy is collaborative and personalized. I believe that it is crucial to work together as equal partners throughout the therapeutic process.
I am passionate about helping my clients discover their personal strengths and learn to use them to unlock their resiliency, cultivate hope, and make positive changes that will support them in reaching their goals and establish emotional wellness and long-term stability.
Incorporating horses into my work brings a new element to the therapeutic process that is insightful, powerful, and memorable. I have witnessed countless benefits of Equine-Assisted Psychotherapy (EAP) and its ability to help kids and families make impactful shifts towards a happier, healthier life. I feel so lucky to be a part of this amazing work!
I earned a Bachelor degree in social work from Utah State University and a Master degree in social work from Arizona State University. I am a Licensed Master Social Worker (LMSW) in the State of Idaho and EAGALA Certified for Equine-Assisted Psychotherapy. I also hold advanced training in Cognitive Behavioral Therapy (CBT) and Motivational Interviewing (MI). I have been actively working in the field of social work for 8 years and have experience working with a variety of mental illnesses and diverse populations.
When I'm not at Idaho Youth Ranch, I enjoy spending time in the great outdoors! I enjoy photography, boating, paddleboarding, observing wildlife, watching sunsets, and hiking with my energetic springer spaniel.
Get In Touch with Sadie:
Location: Hands of Promise Campus
Telephone: 208-454-8847
Email: gethelp@youthranch.org