Equine Therapist | Caldwell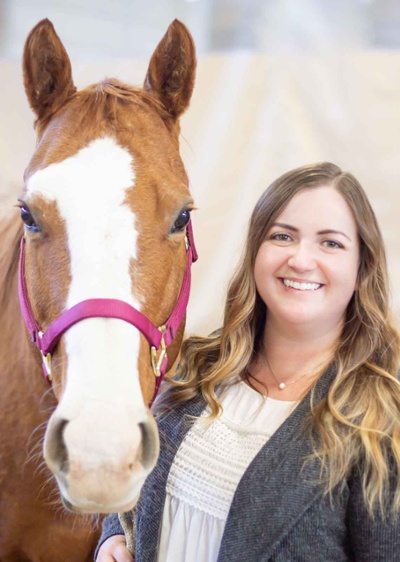 As an equine therapist at Idaho Youth Ranch, I offer a warm, friendly, and calming presence that allows my clients to feel safe, welcomed, and—most importantly—comfortable.
I see every client as a unique individual with their own distinct strengths and my approach to therapy is collaborative and personalized. I believe that it is crucial to work together as equal partners throughout the therapeutic process.
I am passionate about helping my clients discover—and use—their strengths to unlock their power for resiliency, overcome challenges, and make long-lasting, positive changes that will support them in achieving their desired goals.
Incorporating horses into my work brings a new element to the therapeutic process that is insightful, powerful, and memorable. I have witnessed the benefits of Equine-Assisted Therapy and its ability to help clients make impactful shifts towards a happier and healthy life. I feel so lucky to be a part of this amazing work.
A member of the National Association of Social Workers, I hold my master's degree in Social Work from Arizona State University. I am a Licensed Master Social Worker in the State of Idaho and EAGALA Certified for Equine-Assisted Psychotherapy. I also hold advanced training in Cognitive Behavioral Therapy (CBT) and Motivational Interviewing.
When I'm not at Idaho Youth Ranch, I can be found spending time in the great outdoors—boating, paddleboarding, observing wildlife, watching sunsets, and hiking with my energetic Springer Spaniel.
Get In Touch with Sadie:
Location: Caldwell Equine
Telephone: 208-454-8847
Email: gethelp@youthranch.org