Functional Family Therapy (FFT) is nationally recognized, strength based family therapy for all family members.
In Functional Family Therapy (FFT) trained Idaho Youth Ranch Therapists work with youth and their families to address issues and improve family relationships with proven methods.
A major goal of Functional Family Therapy at the Idaho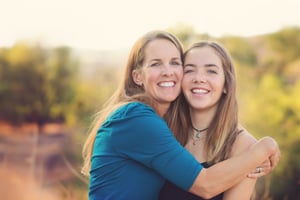 Youth Ranch is to improve family communication and supportiveness while decreasing the intense negativity such as yelling, threats, or even violence. Our trained Therapists help family members adopt positive solutions to family problems, and develop positive behavior change and parenting strategies.
Functional Family Therapy has over 30 years of highly successful results. Unlike traditional counseling, FFT contains the basic elements that are necessary for effective family interventions. Therapists do much more than simply focus on stopping bad behavior, they:
Focus on motivating families to change in a positive manner, give them hope, uncover and develop their strengths, and enhance their self-respect
Develop specific ways for the youth and family to improve through positive emotional reactions and behaviors
Help families and work with community resources to enhance and maintain their positive attempts to change.
At the Idaho Youth Ranch FFT therapists work with the family in their home and also in an office setting.
For many Idaho Youth Ranch families, FFT has transformed their families when months and years of traditional counseling have failed.