Dialectical Behavior Therapy (DBT) is a compassionate, skill-based therapy that is intended to help youth move toward having a life that feels meaningful and worth living.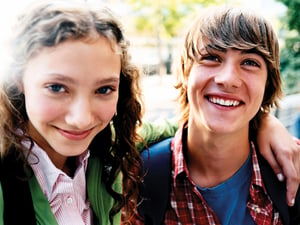 DBT is the most recent addition to the Idaho Youth Ranch's over 60 years of experience with successful treatment programs. We are using state-of-the-art DBT programs designed to help kids in a, , structured, therapeutic environment conducive to kids learning.
We chose DBT as a treatment approach because it is proven to work. The young people in our therapy learn to accept their past and their personal situation—and to take control of their own actions—which leads to better, longer-lasting results for the children and families we serve.
DBT helps kids issues by teaching them four primary skill sets:
Mindfulness teaches youth how to pay attention to the present
Emotional Regulation teaches youth how to recognize negative emotions and develop better coping skills for self-soothing
Interpersonal Effectiveness teaches youth how to problem solve and interact with others in more positive and meaningful ways
Distress Tolerance teaches youth how to navigate crisis situations while maintaining their dignity and their "cool"
How Does DBT Work?
DBT increases the development of skills that help youth build relationships, manage emotions, self-soothe, and cope more effectively with various life problems.
Skills training is at the heart of DBT success. In each primary area, skills are taught and homework is given to assist youth in learning how to deal with their issues—without resorting to self-defeating behaviors, such as self-mutilation, suicide attempts, substance abuse and sabotaging meaningful relationships.
As youth learn these skills, our specially trained DBT therapists teach them how to apply what is learned in everyday life situations by giving them practice, feedback, reinforcement, and validation.
The premise behind DBT is that once the primary skills are learned, the traits of the youth's disorder begin to diminish. The final and ultimate stage of DBT results in the youth being able to feel freedom and happiness with their life.