Thank you for an extraordinary 2023 gala!
With the help of our donors, volunteers, guests and more - we were able to raise $600,000 for Idaho's kids.
THANK YOU to everyone who came together to make this happen!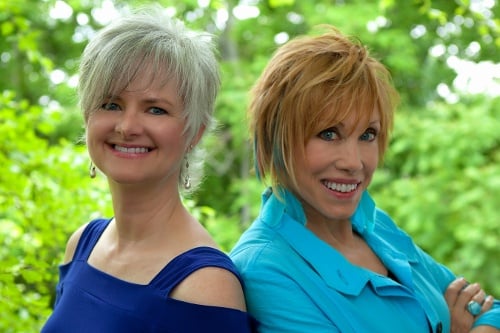 Music by StoweGood
"They will charm, challenge and inspire you, while making you laugh AND cry, often in the same breath. Their music comes from the soul…"

~ Rev. Dyann Woody, MCCSL, Nashville, TN
Singer-songwriter duo Karen Taylor Good and Stowe Daily are bringing their talents from Nashville, Tennessee to Unite for Hope 2023. Karen Taylor Good is the Grammy-nominated songwriter of "How Can I Help You Say Goodbye" and other radio hits by Patty Loveless, Al Jarreau, Melissa Manchester, and more! She has recorded movie soundtracks with Willie Nelson, Al Green, and Dolly Parton.
Stowe Dailey is a singer-songwriter, best-selling author, and recent cancer survivor. She co-wrote the hit song, Long Time Comin', for the group Shenandoah. Her Album, Angel Chants, was the soundtrack of Angel Stories, featured on The Learning Channel. She has co-authored five books, including Flying High, which was featured at the "I Can Do It" conference in Toronto.
THANK YOU TO OUR SPONSORS