Support for birth parents
We are here for you.
We know that facing an unplanned pregnancy can be one of the most difficult times in a woman's life.
That's why our team of professionals is here to help you through the decision-making process by providing confidential counseling, education surrounding your available options, as well as referrals to legal, medical, and community resources.
Our priority is to help expectant mothers like you make an informed decision based on the best possible outcome for yourself and your unborn child.
If you choose to become a parent, we will connect you to resources that are designed to help you along the way. If you decide that an adoption plan would be best, we are here to guide you through the adoption process.
For those who chose to keep their baby, we connect them to community resources designed to help become successful parents. When adoption is the right choice, we guide birth parents through the process.
No matter your circumstances or what you may decide, our highest priority is to help you make an informed decision that is aimed toward the best possible outcome for you and your child.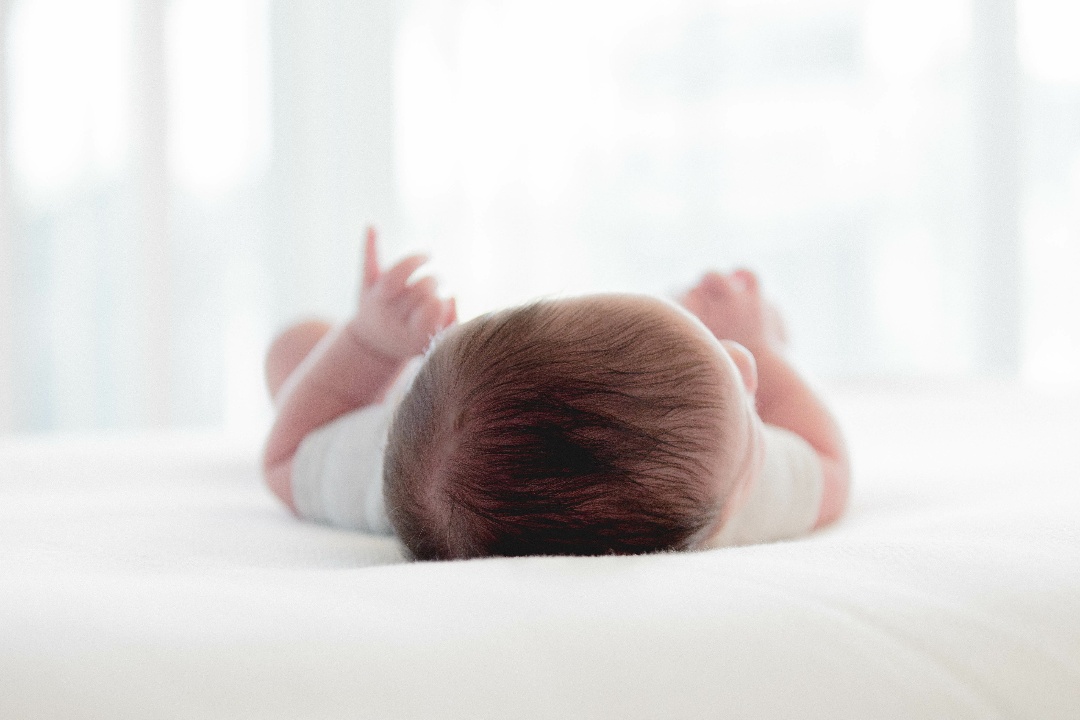 What is open adoption?

An open adoption is one in which the birth parent(s) select and meet the adoptive parents and exchange some or all of the identifying information. Open adoption usually means that both families will communicate directly and agree to exchanges of information.

It is important to remember that adoption is a human interaction and the degree of openness generally increases as the birth family and the adoptive families get to know each other, which enables the parties to form a caring and trusting relationship.

In an open adoption, it is not uncommon for the birth and adoptive families to spend time together during doctor's appointments and in the hospital after the birth. There is usually a mutually agreed upon amount of post-placement contact between the families, as well. While this type of adoption is not for everyone, it can be a positive experience, which provides both the birth parents and the adoptive parent(s) with peace of mind and comfort. The decision to place your child for adoption is complex. Our maternity counselor will help you with your decision without making you feel pressured or obligated.

Is it hard to place a child for adoption?

Exploring the adoption process is a deeply personal and individual process. It is best to talk with a knowledgeable maternity counselor who understands adoption and can guide you through the process. Adoption is a courageous and painful choice, but with good preparation and support you will get through the process and make the best possible plan for you and your child. Women who place a child in an open adoption generally find that they are empowered by the control they have over decision-making and feel secure in the relationship they develop with the adoptive parents they select.

I am already a parent and don't feel like I am going a good job. Is it too late to talk about adoption?

Whether you are pregnant or currently parenting, our counselors are available to discuss your options with you. Even if you have been involved with Child Protection Services, our counselors will assist you in determining whether an adoption plan is in your child's best interest.

If Child Protective Services is already involved and you want to talk about your options, we may be able to help.

What if I am late in my pregnancy? Is there still time to make an adoption plan?

Yes. We work with birth parents from the time they find out they are pregnant up to the time of delivery.

Does the birth father need to be involved?

We welcome the opportunity to have the birth father involved in the process. If the birth father is still involved with the birth mother and/or wants to be involved in the planning for the child, he can also receive counseling from our staff. It is particularly helpful to have the birth father's involvement if there is conflict about whether to parent the child or create an adoption plan. Separate counseling appointments can be scheduled if necessary to work on conflict resolution issues.

What information (if any) is needed from the birth father?

If at all possible, it is important to collect medical history information from the birth father so it is available if the child experiences medical issues in the future.

How soon after birth can the baby be placed with the adoptive family?

The baby is generally discharged directly from the hospital into the care of the adoptive family.

If I am under 18, do my parents have to give their permission for me to make an adoption plan?

No. You do not need your parents' approval to place your child for adoption. If the birth parents would like the involvement of their families (parents, grandparents, siblings), Idaho Youth Ranch will include those family members in the adoption counseling process.

If my parents do not agree with my choice and they want to raise my child, do I have to let them?

No. You and the birth father (if he is involved) can decide who you will place your child with. Grandparents have no special rights in Idaho.

Are adoptive parents required to be residents of Idaho?

Because we are licensed by the State of Idaho as non-profit established to provide adoption services in Idaho, we give priority to families who live in the state. However, if we have a birth mother with an unusual request or need that cannot be fulfilled by any of our families in Idaho, we will search for adoptive families outside of Idaho.

When out of state placement is appropriate, Idaho Youth Ranch works closely with out-of-state agencies to recruit the right family for your child.

Will my baby have to go into foster care before being placed with a family?

No. We do not use foster care services. The babies are discharged directly to the adoptive family from the hospital.

What happens if my baby is born medically fragile? Will the adoptive family still want to adopt them?

It is important that you be honest with your counselor if you are concerned about genetic medical issues or drug or alcohol use during your pregnancy. This ensures that the adoptive couple you select is aware of these potential issues. Our experience is that the family you have chosen will probably still be committed to adopting your child. If they do not feel they can meet the child's special needs, we will work with you to select a family that has the resources to raise your child.

If I decide to place my child up for adoption, will I have to go to court?

Yes. Placing a child for adoption is a legal process and you will need to sign legal papers in the presence of a judge. The process is a very private and only the people involved in the adoption planning are allowed in the courtroom. An Idaho Youth Ranch maternity counselor will accompany you to court and help guide you through the process.

Once I have been to court and the judge approves the adoption, can I change my mind?

No. Once the judge has signed the papers that terminate your parental rights to the child, it is not possible to change your mind.

Will Idaho Youth Ranch help with my expenses?

Idaho Youth Ranch works with birth mothers to determine if you are eligible for state assistance for your medical expenses. If you place your child for adoption, the adoptive family will be responsible for the medical expenses related to your pregnancy as well as any legal costs that are incurred. In certain cases, we can also help with "reasonable and necessary living expenses."

Why should I work with Idaho Youth Ranch instead of a family law attorney?

Idaho Youth Ranch Adoptions provides advocacy, support, and counseling to birth parents. Adoption is an emotional journey and our trained maternity counselors are here to help you make the right decision for yourself and your baby.

Working with Idaho Youth Ranch Adoptions will give you more options for adoptive families than what an attorney will be able to provide.

Additionally, Idaho Youth Ranch works with adoptive parents to ensure that they are emotionally prepared to adopt a child. We stay in touch with adoptive families over the life of the child to provide ongoing support as the child grows up.

Idaho Youth Ranch also works collaboratively with other community resources and can connect you with ongoing support for your adoption journey.
Birth Parent Testimonials
I was too young to care for a baby and I knew, even at 16, that I couldn't take care of her. I knew she needed a mom and a dad. The Idaho Youth Ranch Adoptions staff members were able to pick up on what I wanted for my daughter and found the perfect parents. I wasn't prepared for the emotions and difficulty I faced because I didn't know you could love someone so much.

One of the social workers helped me with a plan that provided the best future for my daughter. She also helped me with court dates, attorneys, scheduling and counseling. Basically, there isn't anything that the staff didn't help me with. While it's the hardest thing I've ever done, I know it's the best thing I could ever do for my daughter.
"Because I wasn't married and had a great career, I didn't feel I was ready to be a parent. I felt that I would be okay and it would be better knowing that my baby would be with a family who wanted children.

The counseling provided by the Idaho Youth Ranch Adoptions staff was comprehensive—from beginning to end. My counselor wanted to make sure I was okay with my decision. That was her number one priority.

The most difficult part was working through the magnitude of the process and ensuring that afterwards I would feel great about my decision. I attribute this to the adoptions counselor and her ability to help me work through the process.

I would advise all birth moms to gather all information, not hold anything out, explore all options and be informed. I didn't believe this is something I could ever do, but now I wouldn't change it for the world."
Meet the Adoptions Team
Our team is ready to offer confidential, judgement-free support to help you make an informed decision to reach the best possible outcome for you and your child.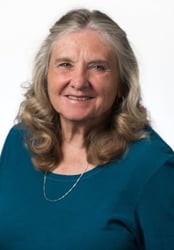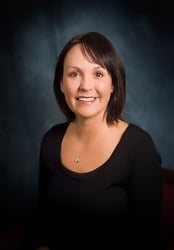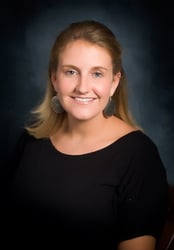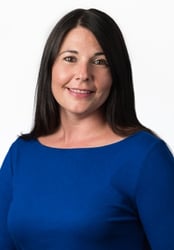 Looking for more information?
Find helpful resources below for all of your adoption questions.