Helping Your Kids Succeed in Online School
Adjusting to a New Norm— Distance Learning from Home
If you or your kids are struggling to adjust, this is completely normal. You certainly are not alone. Be kind to yourselves and let your family know that it's okay if they haven't acclimated to these changes just yet. It's entirely normal for the first few weeks of any life adjustment to be the most difficult, and if it takes longer than this to adjust, that's also okay. Everyone adapts to change at their own pace, and it's especially tricky when there are public threats to health and safety, and the freedom to do what we please. This can make life difficult for anyone.
Explaining Coronavirus To Your Child
Understand the facts and fear: Our brain is built to guard us from danger. It is natural for anyone to fear, especially fear the unknown. But also, our brains are designed to mitigate these fears. Knowledge of what we are confronting mitigates fear almost all the time. The more we know that more we feel that we are in control. So, as a parent, it is important that you gather reliable and clear information. Then, making the time to talk to your child about this fear will help you put more at ease. And as you are explaining to your child with clarity and compassion what the coronavirus is all about and why we are taking the steps to safeguard the wellbeing of your family and community, then your child will be absorbing knowledge, and knowledge will help them put at ease too.
Fears begets fear but knowledge begets control. Remember that.
Coronavirus (COVID-19) Informational Hotline: 877-415-5225
Your Family's Finest Hour
Amid this global pandemic, most families are navigating entirely new realities of work from home, job loss, school closures, and much more. Sadly, we have also all seen instances where the stress and fear have brought out the worst in people.
What if we use this as an opportunity to shine?
In a recent article, "This Can Be Our Finest Hour—But We Need All of You," Gretchen Schmelzer says, "This is one of those times in life, in history, when your actions are about something bigger… They are about something greater, a greater good."
When you think about the idea of making this our "finest hour," perhaps the real opportunity is to begin at home. What if we see this as the gift of an opportunity for our homes? What would it look like to make this time your family's greatest hour?
For many families, it is too easy to practice social distancing in our homes. In fact, we have been practicing social distancing every day in our homes for the last several years. Far too often, we each go to our own devices, in our own corners, and often in different rooms.
What would happen, and what would it look like, if we returned to family meals, family activities, and family conversations? What if we dusted off all the old board games, puzzles, and decks of cards and made doing things together a priority? What if we went on daily walks or hikes together?
For many of us, these times and engagement together have become too rare. Yet in this worldwide time of trouble, we have an opportunity to hit the reset buttons on our families. Will you join us in committing to make this time your family's finest hour? It won't just happen: as parents, we will have to make it happen. It may be uncomfortable at first, we may exercise "muscles" that have been out of shape for a while, but think of what kind of lifelong change we can make in our families if we use this time to stop social distancing within our home.
Over the coming days and weeks, we will provide you with a series of articles with helpful ideas and tips to help you make this your family's greatest hour, but it starts with a commitment from each of us.
We are committed. Will you join us?
---
Additional Resources During COVID-19
10 Ways To Come Together During Family Quarantine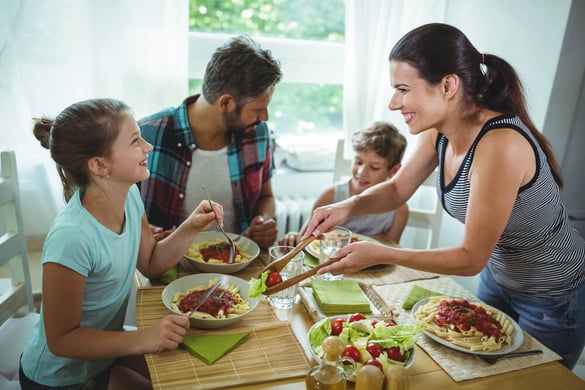 COVID-19 has changed the shape of day-to-day life for everyone, but many families are taking the good with the bad. Here are 10 ways to make the most of your family Quarantine. Read More...
Family Game Time

It's not just the game that makes family game night a success that everyone looks forward to, it's the environment that you create. Read more...
---
Additional Resources: