Bring Them Home
In this healing, 258-acre rural setting will be two residential halls, a wellness center, a dining and recreation hall, an education center, and a welcome center for families.
These buildings and services are designed to support the physical, emotional, and educational needs of the children and teens who will live here.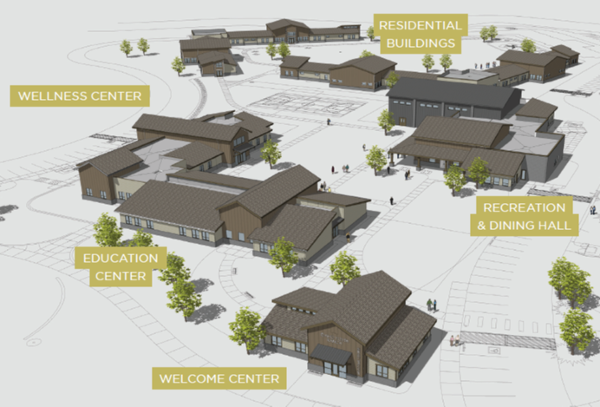 64 beds serving over 100 kids per year

Year-round school

Individual and group therapy options

Dining hall and indoor/outdoor recreation spaces

Health center

Aftercare for kids and families
Youth will be supported with 24-hour nursing, psychiatric care, proven therapeutic treatment models, and a year-round school. Designed and modeled after leading national facilities, the center will include medication reduction, nutrition, and physical fitness in a secure environment with 24-hour supervision.
All of this care is in support of one goal: helping kids heal and return to their families and communities in a safe and supported manner.
Fully Sustainable
The Idaho Youth Ranch Residential Center for Healing & Resilience will be built to last.
The Capital Campaign to Bring Idaho's Kids Home is fully sustainable. Idahoans are already spending the money necessary for treatment—only today, we are sending our kids and our dollars out-of-state. Once completed, the Idaho Youth Ranch Residential Center for Healing & Resilience will last for generations of Idaho kids.
With your support, Idaho Youth Ranch Residential Center for Healing and Resilience will be a place of hope for generations of Idahoans to come.
"This project will chart the course for Idaho Youth Ranch and the services our kids need for decades to come. The diverse, statewide leadership on our board of directors has 100% support and belief in this bold vision."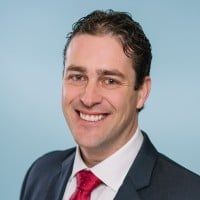 Former Chair | Board of Directors, Idaho Youth Ranch
Thank you to everyone who is supporting a more promising future for Idaho's kids.
Robert & Beth Rebholtz
Campaign Co-Chairs, Boise
Mark & Jen Miller
Campaign Co-Chairs, Boise
Cliff & Donna Findlay
Honorary Campaign Co-Chairs, CDA
Jim Eckhardt
Honorary Campaign Co-Chair, Weiser
Bill & Bernie Daniels
Honorary Campaign Co-Chairs, Boise
Andy Scoggin
Boise
Denise (Dee Dee) Smith
Boise
John Grizzaffi
Boise
Josh & Samantha Tyree
Boise
Leroy Custer
Boise
Todd Cranney
Boise
Peter & Julie Oliver
Boise
Tommy Ahlquist
Boise
Brian Scott
Capital Campaign Advisor, Boise