"Adverse childhood experiences are the single greatest unaddressed public health threat facing our nation today."
-Dr. Robert Block, former President of the American Academy of Pediatrics.
With nearly 67% of adults having faced at least one Adverse Childhood Experience, it's easy see how trauma has become a public health crisis. As a result, this trauma not only affects individual people on mental, physical, and emotional levels— it affects everyone, and it's taking a huge toll on our society.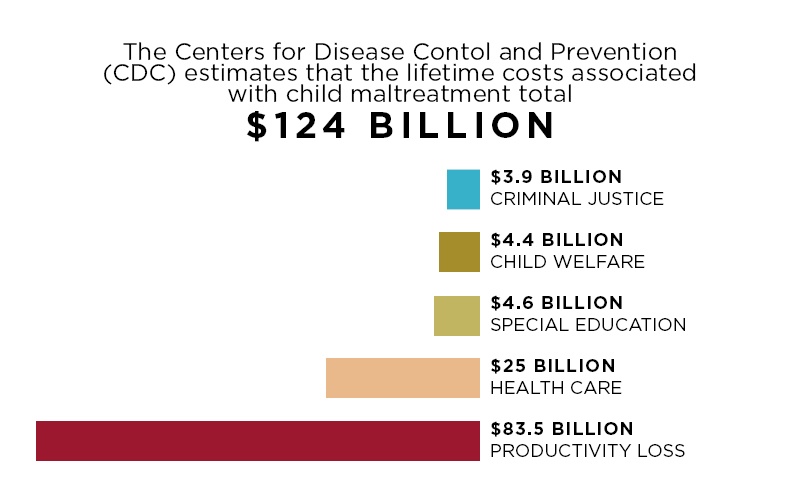 Impacts of ACEs on the Workforce:
When compared to employees with an ACE score of 0, recent research has found that employees who have an ACE score of 4 or higher are:
2.3 times more likely to report serious financial problems
2.5 times more likely to be absentee
3.6 times more likely to have serious job problems
6 times more likely to face clinical depressions
(In the Workplace Toxic Stress & Aces at a Glance, 2017).
Role of ACEs in Homelessness:
Fifty percent reported more than four types of ACE, 19% reported three or four types, 19% reported one or two, and 12% reported none (Hanie Edalati, 2017)
Rates of criminal justice involvement and victimization were significantly higher among those with a history of ACEs. For victimization, the association was significant for all ten types of ACE (Hanie Edalati, 2017)