Therapist | Coeur d'Alene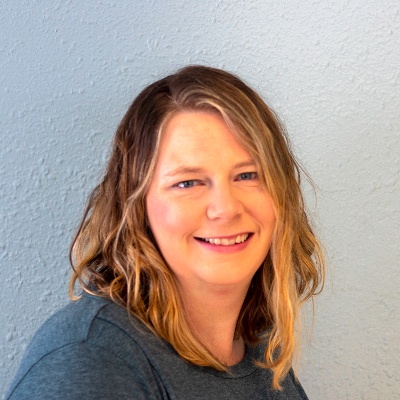 At Idaho Youth Ranch, I'm known for being an energetic and engaging person who loves to laugh. As a therapist, my biggest priority is making sure that my young clients feel safe, welcome, and empowered.
I believe that everyone has the ability to change and reach their goals, and I approach therapy as person-centered and strength-based. Each individual is unique, capable, and full of potential, and I am passionate about helping my clients find solutions that work for them and their families. As my clients' biggest cheerleader, I aim to help them make long-lasting, positive changes that lead to healing, hope, and strength.
I'm also a firm believer in the healing power of animals and enjoy incorporating them into my work with clients. I am certified by the EAGALA in Equine Therapy and specialize in Equine-Assisted Psychotherapy and Animal-Assisted Therapy.
A Licensed Master Social Worker, I received my master's from the University of Denver with a clinical concentration in families, as well as a certification in animal-assisted social work. I have advanced training in Trauma-Focused Cognitive Behavioral Therapy (TF-CBT) and Dialectical Behavioral Therapy (DBT). I am currently pursuing advanced clinical training.
Additionally, I am trained in suicide prevention and have clinical experience working with young people struggling with self-harm and suicide ideation. I also served as a mental health case manager for adults in county jail and worked with families and young people experiencing homelessness, helping them to achieve stability.
When not at work, I can be found spending time with my family and my dog. I have a busy life, so I try to slow down and appreciate the small things—like the smile on my daughter's face. I treasure our summers and love camping when it's warm.
Get In Touch with Samantha:
Location: CDA Outpatient (Anchor House)
Telephone: 208-667-3340
Email: gethelp@youthranch.org