OPEN HOUSE
Residential Center for Healing & Resilience
You're invited to a once-in-a-lifetime career opportunity
Details
When: Thursday, August 24
4 p.m. to 7 p.m.
Where: 28371 El Paso Rd, Caldwell, ID 83607
We're opening our Residential Center for Healing & Resilience, and we're on the hunt for enthusiastic individuals to join our team!
We're hosting the

last open house event

for interested candidates to learn more about our organization and the residential center.
RSVP for the Open House Event
Bring your resume and come prepared to be inspired!

Each open house event will give candidates the opportunity to get a sneak peak of our new facility, meet our team, and speak with hiring managers.
During the open house, you'll have the chance to:
Tour of the facility.

The chance to learn more about our culture and meet the team

Have a preliminary interview with our hiring team.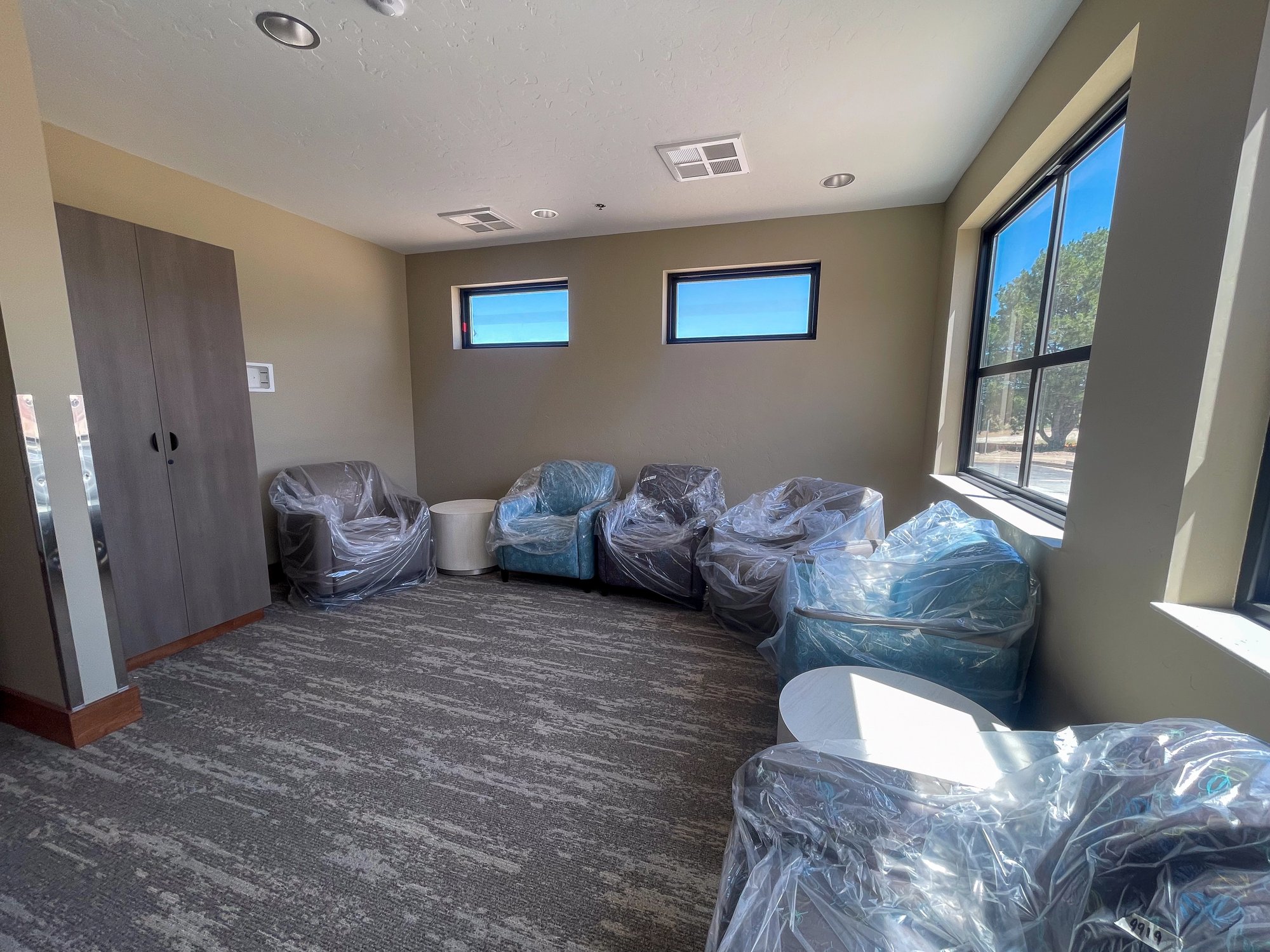 RSVP for the Open House Event
Should I bring a resume?

Yes! You'll have a chance to meet with hiring managers and members of our leadership team. If you want to be a part of this project, come ready!

What should I wear?

Business casual is appropriate. If you wore it to work that day, it's fine by us. Just a reminder, the Residential Center for Healing & Resilience is an active construction site, so heels are not a good idea. Come comfortable. You'll have the chance to tour the entire facility.

Will there be other opportunities to apply with the Residential Center?

Of course!

While this is a great chance to meet the hiring managers, the open houses are a chance to come to see the facility in person. However, we will continue hiring as we build the right team for the project.

Do you have start date for the positions?

Most positions start in July though some positions may start earlier. You will have the chance to discuss the details with the hiring managers at the Open House Events.
About the Residential Center for Healing & Resilience
Idaho's kids are struggling
Idaho has one of the highest instances of Adverse Childhood Experiences (ACEs) in the United States. In fact, kids from only 5 other states have higher rates of trauma.
Today, Idaho's kids are forced to cope with adversity, loss, assault, abuse, and neglect by being sent away from their friends, family, and loved ones to out-of-state facilities.
In August 2023, we're bringing them home.
Youth will be supported with 24-hour nursing, psychiatric care, proven therapeutic treatment models, and a year-round school. Designed and modeled after leading national facilities, the center will include medication reduction, nutrition, and physical fitness in a secure environment with 24-hour supervision.
All of this care is in support of one goal: helping kids heal and return to their families and communities in a safe and supported manner.