Equine Therapist | Caldwell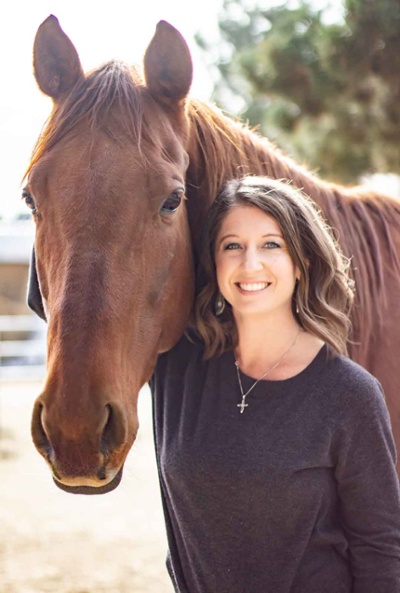 As an Equine Therapist at Idaho Youth Ranch, I feel blessed to integrate two of my biggest passions: horses and working with young people.
I take an individual, person-centered approach with each of my clients. Every day is different, and I always meet my participants based on what their needs are at that moment.
I'm a big proponent of using humor in the therapeutic process—it's all about making sure that the youth I'm working with feel comfortable. No matter what, I continually strive to advocate for each of my clients so that they can continue to grow and thrive.
Licensed by the state of Idaho and Nationally certified by the National Board for Certified Counselors, I have clinical experience working with clients ranging in age from five to 75, including individuals, couples, families, and groups. Prior to joining Idaho Youth Ranch in 2019 to specialize in Equine Therapy, I worked in private practice, where I regularly utilized such techniques as Cognitive Behavioral Therapy (CBT), Rational Emotive Behavior Therapy (REBT), and Dialectical Behavior Therapy (DBT).
I hold a master's degree in Clinical Mental Health Counseling from Walden University and received my B.S. in Business Management with a minor in Equine Management from the University of Montana-Western. There I also received my A.S. in Natural Horsemanship. I'm EAGALA certified for Equine Therapy and hold advanced training in Lifespan Integration, HeartMath, and Impact Therapy.
When I'm not on the ranch, I can be found hiking, camping, and fishing with my husband and children. I also love spending time with my horse Tanner and getting lost in a good book.
Get In Touch with Danielle:
Location: Caldwell Equine
Telephone: 208-454-8847
Email: gethelp@youthranch.org