Therapist | Coeur d'Alene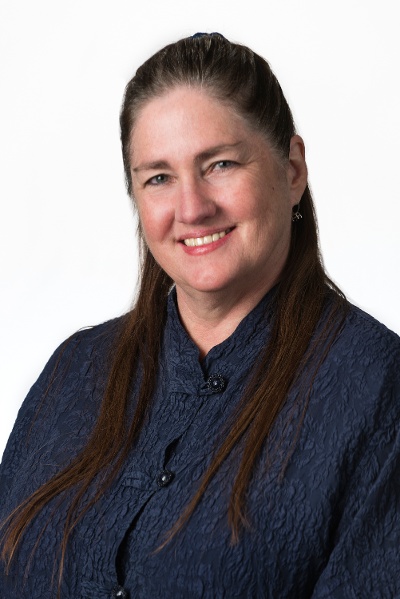 As a therapist at Idaho Youth Ranch, I am passionate about helping others discover their own innate wisdom.
I believe that each person has their own unique strengths and needs, and so therapy is tailored to each individual or family. I also remind each of my clients that they are active members of their therapy and that we are working together as one team.
Because of my individualized approach, I often incorporate a variety of modalities into my sessions, including mindfulness, art therapy, somatic therapy, narrative and play therapy, as well as Dialectical Behavior Therapy (DBT), Cognitive Behavioral Therapy (CBT), and Trauma-Focused Cognitive Behavioral Therapy (TF-CBT).
I am a Licensed Clinical Professional Counselor in Idaho and have been a therapist for thirty years. During my career, I have worked with adults, children, adolescents, and families in residential, community mental health, hospice, and school-based programs. In Portland, OR, I was proud to implement a school-based program, where I supervised therapists in nine middle schools. I have also supervised clinicians and interns who were working towards licensure.
I received my master's degree from Naropa University in Boulder, CO and am a member of the National Alliance on Mental Illness (NAMI). I have been certified by NAMI as a mental health facilitator and hold certifications as a child assault prevention facilitator, a bereavement counselor, and a play therapist. I am also certified in Dialectical Behavioral Therapy (DBT) and Trauma-Focused Cognitive Behavioral Therapy (TF-CBT).
I have advanced training in residential therapy for children, crisis counseling, substance abuse therapy, and adult and child outpatient therapy. Additionally, I have been trained as a medical social worker for hospice, a school-based supervisor and therapist, and a family therapist.
I am bilingual in English and Spanish and grew up in a variety of different countries—including Cambodia, Peru, Brazil, and Spain.
Outside of work, I love spending time in nature and taking walks with my dog. I'm a big fan of creative writing, reading, and playing the guitar. I also love laughing and playing with my grandchildren.
Get In Touch with Colette:
Location: CDA Outpatient (Anchor House)
Telephone: 208-667-3340
Email: gethelp@youthranch.org