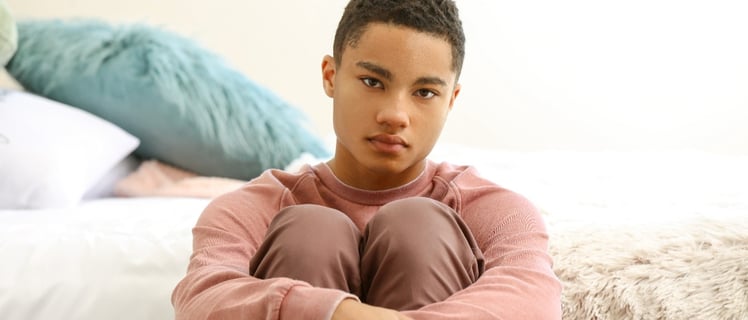 If you struggle with anxiety, you're not alone. Research shows that nearly 1 in 3 adolescents between ages 13–18 experiences an anxiety disorder.
While there isn't a cure for anxiety, you can practice healthy coping skills to manage your symptoms. Let's review some options. Learn more about teen anxiety.
Deep Breaths
The next time you feel overwhelmed, take a few deep breaths. Inhale air through your nose for at least five counts. Then, exhale the air through your mouth for five counts. Practice at least ten times. This simple act helps to slow down your breathing, which can promote calm and relaxation.
Exercise
Physical activity can help reduce anxiety. Consider taking a brisk walk, doing a few yoga stretches, dancing, or engaging in any other exercise that feels good.
Journal
Set a timer for five minutes and allow yourself just to write. Try not to overthink while you journal. Ideally, this exercise can help you understand the situation more clearly, and it can also give you a better perspective of your own thoughts and patterns.
Reach Out for Support
Share how you're feeling with someone you trust. Feeling safe and supported by another person can make a profound difference. Additionally, just spending time hanging out with loved ones can improve your confidence and mood.
Try Therapy
If it seems like nothing is working (or things are getting worse), therapy can help you understand your anxiety triggers. It also offers a nonjudgmental space to learn and practice healthy coping strategies. Contact us today to learn more.
Sources